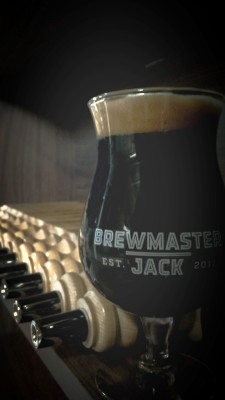 We produce year-round, seasonal, and limited release beers encompassing many styles. Our recipes are designed to be simple and concise while still creating extraordinary flavors. Please follow us on
Facebook
for information on when our seasonal and limited beers are released. 
Year-Round Offerings
Ambrewsia IPA
Ambrewsia India Pale ale is our only current year-round offering. We use five hop varieties to create a smooth bitterness (80 IBUs) and mouth-filling citrus flavor. 7% Alcohol by volume. 

Seasonal Offerings
Total Eclipse Rye Porter
Total Eclipse is our take on an American Porter. Barley, rye, and oats are malted and kilned at different temperatures to create layers of chocolate and coffee flavors. We add a small amount of lactose sugar to create a light sweetness that complements the roast flavors of the dark grains. 6% Alcohol by volume.

Availability: September through March
Crushendo IPA 
Crushendo is our seasonal session IPA. We craft this one with Motueka and Citra hops along with the slightest addition of pineapple juice to create a well-rounded citrus flavor with a light refreshing body. 5% Alcohol by volume.
Availability: April through September
Limited and Rotating Offerings
Trial by Combat
Trial by Combat is a double India pale ale brewed with passionfruit juice. A high percentage of malted wheat provides a delicate, smooth mouthfeel. The passionfruit juice acts to complement the intense citrus flavors of the Citra, Motueka, and Amarillo hops. 8% Alcohol by volume.

Availability: December 2017/August 2018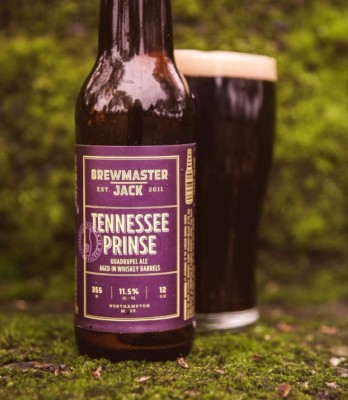 Hoppiness is a Warm Pun
Perhaps our most popular double India pale ale, Hoppiness is a Warm Pun is brewed with Motueka and Galaxy hops to create an intensely citrusy and juicy flavor. 8.2% Alcohol by volume.

Availability: January 2018/October 2018
The Little Brother


The Little Brother is our biggest and most bitter double IPA. Brewed with loads of Citra hops and a just hint of Simcoe. This beer is named after our owner Tyler's little brother who, despite the title, is the biggest in the family. 8.5% Alcohol by volume.

Availability: April 2018/November 2018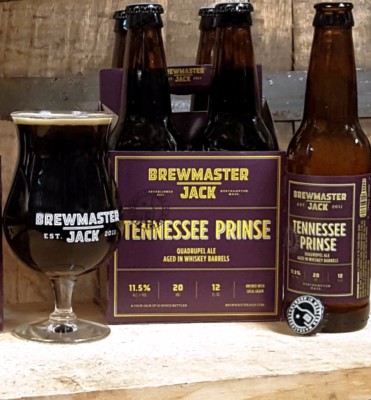 Near & Dear Stout
There is nothing better than a pint of hearty stout on a cold winter night. This beer was tinkered with for over two years before we arrived at a final recipe. The base stout is layered with mountains of cocoa to provide a lucious chocolate flavor. A blend of espresso roasted by Esselon Coffee Roasting in Hadley, Massachusetts is added to enhance the flavors of roasted Carafa malt from Germany. The final product is a full-bodied brew with chocolate and coffee flavors percolating to the brim. 8% Alcohol by volume.

Availability: November
Tennessee Prinse Barrel Aged Quadrupel Ale

Tennessee Prinse begins its life as our base Quadrupel Ale, Prinsipia. Named after Newton's most famous work, Prinsipia gives wonderful flavors of candied plum, brown sugar, biscuits, tobacco, and cherries. With precise planning, the beer is transferred into oak barrels which, less than two weeks prior, have been emptied of Tennessee Whiskey. The barrels allow flavors to mellow but also infuse notes of vanilla and toffee. 11.5% Alcohol by Volume.
Availability: October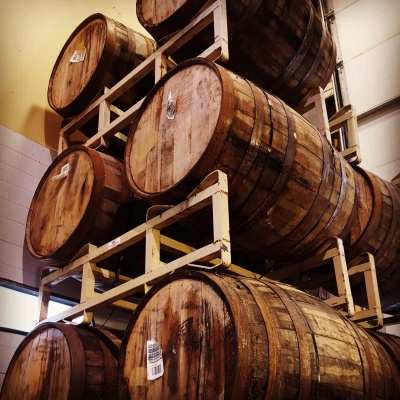 Elbow Room
This beer starts out as a 10.1% ABV imperial stout. We then age it for several weeks in freshly-emptied Tennessee Whiskey barrels to add layers of complex toffee and vanilla flavors. After aging, we add loads of specialty coffee roasted by our friends and neighbors at Elbow Room Coffee in Williamsburg, Massachusetts. The result is an intensely flavorful imperial coffee stout.

Availability: March